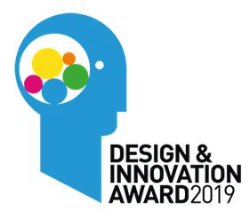 The Design & Innovation Award is the definitive award that decisively tests products in the real world. Products are assessed in their entirety. The Design & Innovation Award only awards the bike industry's highest-performing products.
The Design and Innovation award testers look for outstanding products with unique elements that have a real benefit for the end user. The Team at MERIDA are proud of this achievement and this award proves the outstanding qualities of the MERIDA ONE-TWENTY 9.8000.
The judges verdict on the MERIDA ONE-TWENTY 9.8000...
"With the MERIDA ONE-TWENTY, the days when 120 mm travel bikes were boring are over. This is a modern trail bike, designed outside of the usual parameters where the travel defines the category. The ONE-TWENTY is extremely efficient and feels super lively on the trail, it loves getting air and easily copes with hard landings too. The slim carbon frame of the 29er is combined with reliable componentry that you'll normally find on enduro bikes. The MERIDA ONE-TWENTY 9.8000 is a hooligan and it doesn't care about conventions. It's not a soft, long-distance, touring bike, but instead has its very own character that appeals to progressive and experienced riders."
When a product wins this prestigious award - you can be sure you are making the best investment!
Check out the ONE-TWENTY range online now (Available in Carbon and Aluminium) >>
There is no perfect product for everyone, but for everyone there is a perfect product. The MERIDA ONE-TWENTY 9.8000 could be yours!
Find out more about the awards here or visit design-innovation-award.com.